Toll Free 1-888-462-8401 (US/Canada)
Local & International Inquiries: 1-808-572-9269
E-mail:
info@vacationmaui.com
Sprecks Plantation House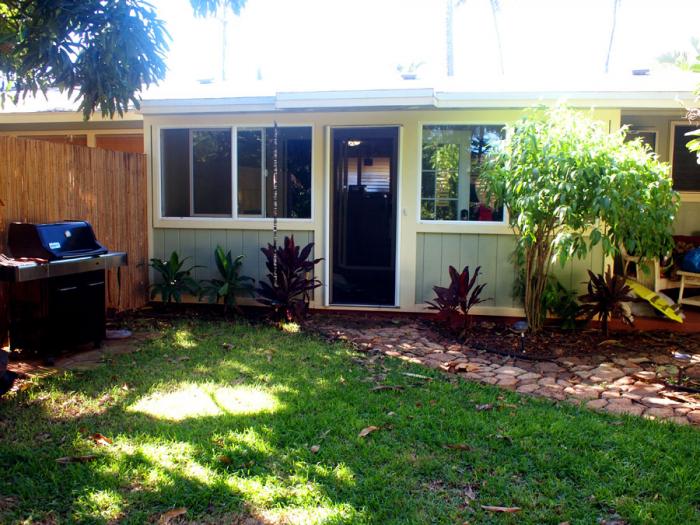 Welcome to Sprecks Plantation House.
Permit Number: BBWK T2014/0003
Located in Spreckelsville on Maui's beautiful North Shore, Sprecks Plantation House is the perfect place to enjoy all that Maui has to offer. Our recently updated accommodations offer a charming, tropical ambiance and private lanais (Hawaiian for patio). Listen to the gentle rustle of palms in the trade winds while you relax after a long day of sun, surf and adventure.
Centrally located, Sprecks Plantation House is walking distance to beautiful, white sand beaches. The classic town of Pa'ia, just a few minutes by car, is home to several restaurants, surf shops and art galleries.
If you are a windsurfer, kitesurfer and/or surfer, you're going to love it here. Sprecks Plantation House is located right between Kite Beach and Ho'okipa Beach, the 'Windsurfing Capital of the World'.

Home | Condos | Vacation Homes | Map Search | About Maui | Contact Us | Make A Payment
Call Andrea directly to start building your ultimate Maui vacation.
Toll free 1-888-462-8401 (US/Canada)
Local & International Inquiries: 1-808-572-9269
Email: info@vacationmaui.com