Toll Free 1-888-462-8401 (US/Canada)
Local & International Inquiries: 1-808-572-9269
E-mail:
info@vacationmaui.com
Maui Kaanapali Villas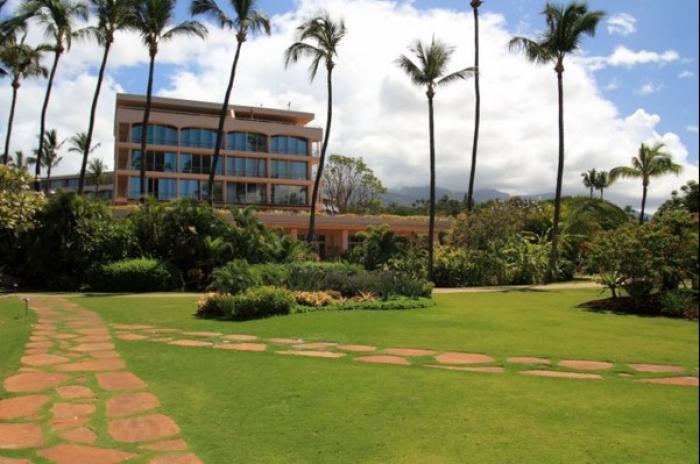 If an expansive resort location in Kaanapali is what you are looking for, then the Maui Kaanapali Villas is the place for you. These idyllic Maui vacation rentals, just north of the restaurants and shops of The Whaler's Village and famous Black Rock, boast prime beachfront swimming and snorkeling, two newly remodeled pools and even a small gym (fee). Our studios and one bedrooms are spacious, beautifully furnished and afford breathtaking ocean views from their lanais, perfect for watching the red Maui sun dip into the Pacific. Have the convenience of dining at the on-property Castaway's Restaurant or stroll down the beachfront walkway to experience the flavors of Duke's Beach House and beautiful Airport beach. To top it all off, there is a "General Store" located right in the lobby as well as a display of old Hawaiiana. The free Kaanapali shuttle runs daily. With so many amenities and delights right at your fingertips, these Maui vacation rentals are sure to beckon your return year after year.
Air Conditioned Units
Wireless Internet Access
Access Cards to use the Computers and Printers in Library for purchase
Small Gym
Washers and Dryers
Shuffleboard
Oceanview Restaurant
Convenience Store
Walk to Black Rock
Beach Concession & Rentals
Stairs to Entrance - No Elevators
$15 Daily Facility Fee (parking, phones, fitness center etc)
$40 Resort Check in Fee
Smoking Prohibited on Property
This resort is sometimes referred to as: Aston Maui Kaanapali Villas

Home | Condos | Vacation Homes | Map Search | About Maui | Contact Us | Make A Payment
Call Andrea directly to start building your ultimate Maui vacation.
Toll free 1-888-462-8401 (US/Canada)
Local & International Inquiries: 1-808-572-9269
Email: info@vacationmaui.com